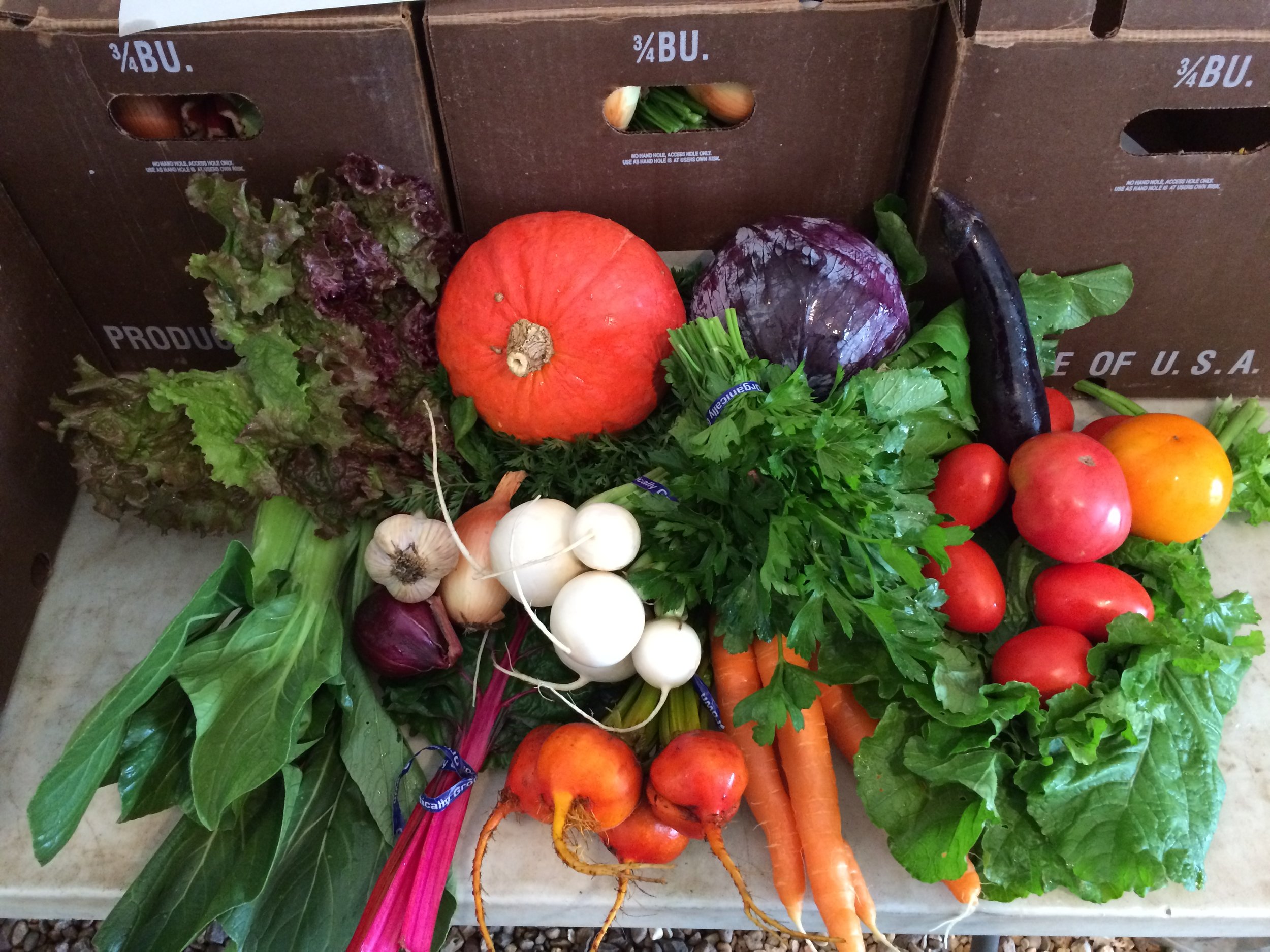 Family Share
A blend between traditional CSA boxes and our Farmers Market Share. We set the items that you pickup from our stand each week and have the ability to choose between varieties or swap certain items for other items giving you more freedom of choice as to what your share looks like each week.
A Family Size Share has 20 weekly deliveries from mid-June to mid-October. The volume and quantity of your share will vary with the seasons but you can generally expect 8-15 different kinds of produce each week weighing in at 10-18 pounds.
This option is best for members that Cook at home most every day and love to experiment with lots of ingredients!